Created a complete literary movement from scratch.
Wrote the first infinitely hyper-linked novel.
Links from a single verse of The Boomer Bible, which has 2001 chapters, exactly, and 20 times that number of verses. 2001 becomes relevant later.
Reconfigured the physics of time.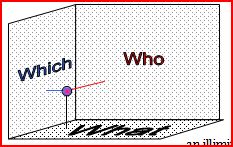 Wrote a sonnet in 60 seconds, against a stopwatch.
Beat the Turing Test.
Predicted 9/11.
From a database of just 312 characters (about 2 1/2 tweets), my book's Table of Harrier Days literally drew a picture of the 9/11 attacks.