Call it noblesse oblige. From time to time those of us who have had the privilege of attending the nation's finest schools have a responsibility to prove that we did not snore through the obligatory marathon of art history and the subsequent ordeal of "film" history. Now it's my turn to show all you proles what half a million dollars at Harvard buys you.
I have to admit, I did snooze through Fritz Lang's "N" and "The Cool Bidet of Dr. Evan Cooligarry" by David Marmot. But that was the old-fashioned stuff. We were led to believe that the fireworks would start to go off with Felloni (La Dolly Goombah") and then the master of masters, the great Swedishist director Ingemar Johansson.
It was reading period. For those of you who don't know how higher education sort of happens in Cambridge, Harvard has a full three weeks of classes and a scant four weeks of drinking and cramming period. A tough, rigorous regime. I did my part. I succeeded in tearing down the rotted hundred year old drapes at Locke-Obers and awoke in a final club halfway house. It was then that I finally subjected myself to the greatest of all modern films, "The Seventh Enswell."
Which, to be honest, I had resisted somewhat. To the point of telling my roommate that if he ever caught me watching an Ingemar film, he had leave to blow my brains out on the spot. When I awoke I accused him. "J'accuse," I said "Je very pissez off avec vous." Like most close friends at Harvard he didn't care. "I aimed carefully," he said. "Your brain proved a tiny and elusive target."
So. Finally. Trapped. At the very end of Drinking and Study period, I watched the Great Movie.
It's about chess. Big bruisers who think they can bully life playing chess.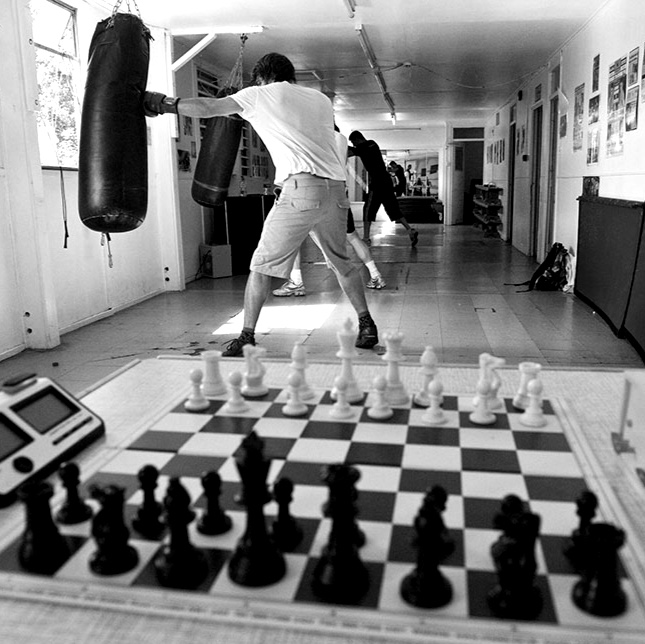 You train. You think you win by punching hard. When you get knocked down you rely on the mythological "Enswell," what you think of as God's gift to the injured and in need.
But all the Enswell does is reduce the swelling. On the board, God and his bishops and his merciless cloying queen just knock the crap out of you.
Life teaches you, two hours and forty minutes in, that the Enswell works pretty well. For six times anyway. Enough to give you that I can survive anything and what doesn't kill me makes me stronger skitsnack.
What they don't teach you, and only Ingemar can, is that you do finally get knocked on your ass and can't get up.
The Great Bitch will always get you. After all, she's always in color. Unlike Ingemar.
Whatever her name is (or names are) she'll get you.
Why we Swedishers have a nearly operatic view of life and the Enswells. We even have our own sweet sounding Erinyes.
Oh those Swedskis. Cooler than life itself. Thank you Ingemar. And thank you, $1/2 million worth of Harvard. I must be the Man.
*******************************
Oops. My wife just told me that the films I'm supposed to be showing off about are by Ingmar Bergman, not Ingemar Johansson.
P.S. My Harvard education cost nowhere near a half million. More like $25-30k, including my final club bar tabs. Consider mine the Target of Harvard degrees. And you can see I got my money's worth.