You are currently browsing the monthly archive for July 2016.
He just might be the biggest asshole in the world.

My sister, if she ever talks to me again (unlikely), will back me up on everything in this post. Truth and nothing but.
We were white privilege and didn't know it. No oodles of cash in our treasure chests. We knew rich people who lived just down the road a ways. Funny though. We never cared. Never thought about it. Because we were white and privileged somehow, I guess.
Let me repeat myself. We never thought about it. My parents went out for dinner, to parties, they were popular, because they were good looking and white and privileged. Or something like that. Which meant that my sister and I had to be looked after by babysitters. A whole bunch of babysitters.
Not kidding. There was Reba, and Lillian, and Jackie, and Pizzi, and Priscilla, and Emma, and Mrs. Cole, my cousin Ann, my grandparents on both sides, because we had grandparents on both sides. Today, though, we're not concerned with the extended family.
There's always good and bad. On that you can count. Reba was bad. Not that she was evil in any way. She was sad. And we could see it even at our tender age. Her idea of babysitting us was ironing. She ironed all the sheets and everything white she could find. She had gray hair and a bony face. She was a Moor. Most of you don't know what that means. We here in South Jersey know. Because our babysitters tell us. They're not white. They're not black. They're something in between. And you can see it in their faces. Like they're Native Americans but not. Cheekbones, sharp eyes, and unlike Indians, not drunk all the time.
Reba was sad. She ignored us altogether. There was ironing to do. And she walked like the Frankenstein monster, arms outstretched, hands hanging limply from her wrists. We used to do impressions of her walking like that, my sister and me. Reba. We had nothing against her. But she was not Lillian.
Lillian was also a Moor. Very very Native American looking. And THE coolest broad on earth. She was an outcast in the Moor community. She married Oliver, a black man. We liked him but he was a quiet man. Lillian was anything but quiet. She never made us go to bed at bedtime. She taught us how to play all the card games, gin rummy, 500 rummy, and poker, meaning both five card and seven card draw. She had a friend named Rosa, who was a total bitch, and she came and played cards with us, and Lillian kept winking at us about what a bitch Rosa was. She treated my sister and me like grown-ups. Can you imagine that?
I think Lillian was one of those Hopi witch doctors, sent by the Spirit Father to raise us right. We had more fun than you could possibly imagine.
She had a 1955 Chevrolet. Now they go for $20 to $30 thousand dollars. She let me drive it around our driveway when I was nine.
She smoked. I'd come back and give her the car keys, and she'd move the cig to the side of her mouth with her eyes all crinkled into slits, just laughing and laughing.
So my sis and I were white privileged racists, weren't we?
And we've barely started. Next up, the Puerto Rican slut Jackie of the purple fingernails, the dark dark darkie Emma, who was the first person I ever prayed for, on my knees, and Mrs. Cole, shown up top.
An unbelievably cold woman. They lived in a house only Edward Hopper could have painted, in charcoal, black and white. I was in that house. She was made completely of bone. Two sons. Both with black and white shirts buttoned up to the chin. Her husband was laid off and drunk. She could iron but not as well as Reba. She never spoke to us at all.
Lived 500 yards away from us. Why she was the babysitter of last resort. Now I'm depressed. I'll tell you more later.
Years ago, went to the battleground of Chancellorsville. Stumbled through the woods where they fought, blindly, no visibility, no nothing but fear and dread and blood.
I was never a Confederate sympathizer. My people came from the county in Ohio that spawned both Grant and Sherman. Grew up with others from border states. One of my friends was the great grandson of the Vice President of the Confederacy. Heard it all, over and over and over (and over) again. The monsters named Sherman and Grant who burned and slaughtered the south. Never bought into it at all. The South got what it deserved.
But I saw the house where Stonewall died.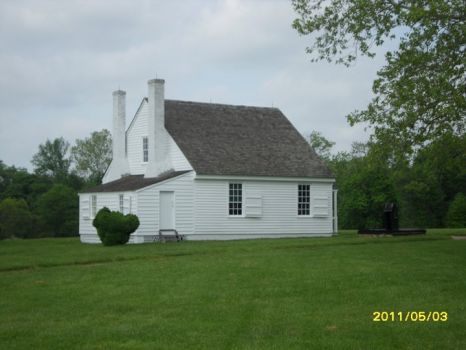 And the bed he died in.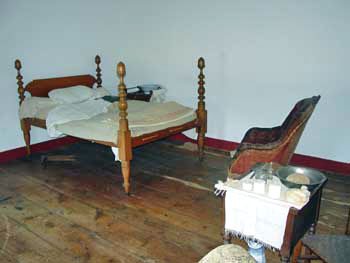 And his tombstone. Killed by one of his own.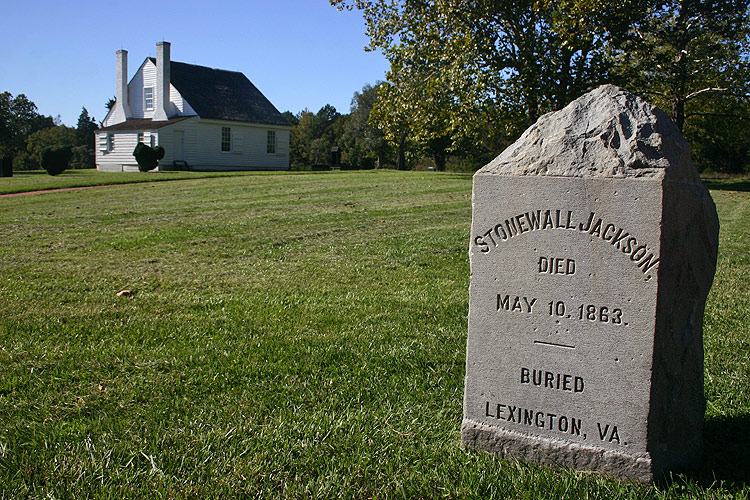 And his last words.
"Let us cross over the river and rest in the shade of the trees."
So I was there. I looked through the window of his death. I am of the Grant and Sherman tribe. But Stonewall was an American too. Which I will never forget.

Big Spoiler for Punk City fans. This video is of Johnny Dodge & the 440s.
He got all pissy about this. Meaning he pissed himself.
Now I've been ordered to remove all nudity from my site or face being shut down.
How can I put this politely, Zuckerberg. I went to Harvard when it was still Harvard and not a billionaire boy's club. Go fuck yourself. I don't need you or Facebook. Not now. Not ever.
She be the One.
Or not.
She was hot. She was black. She was not Hillary.
Then he insisted on trying to resuscitate the 1968 Dem Convention. Lots of crap in the air back then too. Class act. Those days. Anybody ever tell you how the sixties smelled. Like human poop. S'truth.
Now I know why. Why I hated it. Not for the fly buzzing whine. But for the content.
Go for it. You clowns. "The last shall be first." Matthew 22:16.
Guess that would be you, Zincavage. Step right up. Many are called. Few should ever be chosen.
I am happy to join with you today in what will go down in history as the greatest demonstration for freedom in the history of our nation.
Five score years ago, a great American, in whose symbolic shadow we stand today, signed the Emancipation Proclamation. This momentous decree came as a great beacon light of hope to millions of Negro slaves who had been seared in the flames of withering injustice. It came as a joyous daybreak to end the long night of their captivity.
But one hundred years later, the Negro still is not free. One hundred years later, the life of the Negro is still sadly crippled by the manacles of segregation and the chains of discrimination. One hundred years later, the Negro lives on a lonely island of poverty in the midst of a vast ocean of material prosperity. One hundred years later, the Negro is still languished in the corners of American society and finds himself an exile in his own land. And so we've come here today to dramatize a shameful condition.
In a sense we've come to our nation's capital to cash a check. When the architects of our republic wrote the magnificent words of the Constitution and the Declaration of Independence, they were signing a promissory note to which every American was to fall heir. This note was a promise that all men, yes, black men as well as white men, would be guaranteed the "unalienable Rights" of "Life, Liberty and the pursuit of Happiness." It is obvious today that America has defaulted on this promissory note, insofar as her citizens of color are concerned. Instead of honoring this sacred obligation, America has given the Negro people a bad check, a check which has come back marked "insufficient funds."
But we refuse to believe that the bank of justice is bankrupt. We refuse to believe that there are insufficient funds in the great vaults of opportunity of this nation. And so, we've come to cash this check, a check that will give us upon demand the riches of freedom and the security of justice.
We have also come to this hallowed spot to remind America of the fierce urgency of Now. This is no time to engage in the luxury of cooling off or to take the tranquilizing drug of gradualism. Now is the time to make real the promises of democracy. Now is the time to rise from the dark and desolate valley of segregation to the sunlit path of racial justice. Now is the time to lift our nation from the quicksands of racial injustice to the solid rock of brotherhood. Now is the time to make justice a reality for all of God's children.
It would be fatal for the nation to overlook the urgency of the moment. This sweltering summer of the Negro's legitimate discontent will not pass until there is an invigorating autumn of freedom and equality. Nineteen sixty-three is not an end, but a beginning. And those who hope that the Negro needed to blow off steam and will now be content will have a rude awakening if the nation returns to business as usual. And there will be neither rest nor tranquility in America until the Negro is granted his citizenship rights. The whirlwinds of revolt will continue to shake the foundations of our nation until the bright day of justice emerges.
But there is something that I must say to my people, who stand on the warm threshold which leads into the palace of justice: In the process of gaining our rightful place, we must not be guilty of wrongful deeds. Let us not seek to satisfy our thirst for freedom by drinking from the cup of bitterness and hatred. We must forever conduct our struggle on the high plane of dignity and discipline. We must not allow our creative protest to degenerate into physical violence. Again and again, we must rise to the majestic heights of meeting physical force with soul force.
The marvelous new militancy which has engulfed the Negro community must not lead us to a distrust of all white people, for many of our white brothers, as evidenced by their presence here today, have come to realize that their destiny is tied up with our destiny. And they have come to realize that their freedom is inextricably bound to our freedom.
We cannot walk alone.
And as we walk, we must make the pledge that we shall always march ahead.
We cannot turn back.
There are those who are asking the devotees of civil rights, "When will you be satisfied?" We can never be satisfied as long as the Negro is the victim of the unspeakable horrors of police brutality. We can never be satisfied as long as our bodies, heavy with the fatigue of travel, cannot gain lodging in the motels of the highways and the hotels of the cities. *We cannot be satisfied as long as the negro's basic mobility is from a smaller ghetto to a larger one. We can never be satisfied as long as our children are stripped of their self-hood and robbed of their dignity by signs stating: "For Whites Only."* We cannot be satisfied as long as a Negro in Mississippi cannot vote and a Negro in New York believes he has nothing for which to vote. No, no, we are not satisfied, and we will not be satisfied until "justice rolls down like waters, and righteousness like a mighty stream."¹
I am not unmindful that some of you have come here out of great trials and tribulations. Some of you have come fresh from narrow jail cells. And some of you have come from areas where your quest — quest for freedom left you battered by the storms of persecution and staggered by the winds of police brutality. You have been the veterans of creative suffering. Continue to work with the faith that unearned suffering is redemptive. Go back to Mississippi, go back to Alabama, go back to South Carolina, go back to Georgia, go back to Louisiana, go back to the slums and ghettos of our northern cities, knowing that somehow this situation can and will be changed.
Let us not wallow in the valley of despair, I say to you today, my friends.
And so even though we face the difficulties of today and tomorrow, I still have a dream. It is a dream deeply rooted in the American dream.
I have a dream that one day this nation will rise up and live out the true meaning of its creed: "We hold these truths to be self-evident, that all men are created equal."
I have a dream that one day on the red hills of Georgia, the sons of former slaves and the sons of former slave owners will be able to sit down together at the table of brotherhood.
I have a dream that one day even the state of Mississippi, a state sweltering with the heat of injustice, sweltering with the heat of oppression, will be transformed into an oasis of freedom and justice.
I have a dream that my four little children will one day live in a nation where they will not be judged by the color of their skin but by the content of their character.
I have a dream today!
I have a dream that one day, down in Alabama, with its vicious racists, with its governor having his lips dripping with the words of "interposition" and "nullification" — one day right there in Alabama little black boys and black girls will be able to join hands with little white boys and white girls as sisters and brothers.
I have a dream today!
I have a dream that one day every valley shall be exalted, and every hill and mountain shall be made low, the rough places will be made plain, and the crooked places will be made straight; "and the glory of the Lord shall be revealed and all flesh shall see it together."2
This is our hope, and this is the faith that I go back to the South with.
With this faith, we will be able to hew out of the mountain of despair a stone of hope. With this faith, we will be able to transform the jangling discords of our nation into a beautiful symphony of brotherhood. With this faith, we will be able to work together, to pray together, to struggle together, to go to jail together, to stand up for freedom together, knowing that we will be free one day.
And this will be the day — this will be the day when all of God's children will be able to sing with new meaning:
My country 'tis of thee, sweet land of liberty, of thee I sing.
Land where my fathers died, land of the Pilgrim's pride,
From every mountainside, let freedom ring!
And if America is to be a great nation, this must become true.
And so let freedom ring from the prodigious hilltops of New Hampshire.
Let freedom ring from the mighty mountains of New York.
Let freedom ring from the heightening Alleghenies of Pennsylvania.
Let freedom ring from the snow-capped Rockies of Colorado.
Let freedom ring from the curvaceous slopes of California.
But not only that:
Let freedom ring from Stone Mountain of Georgia.
Let freedom ring from Lookout Mountain of Tennessee.
Let freedom ring from every hill and molehill of Mississippi.
From every mountainside, let freedom ring.
And when this happens, and when we allow freedom ring, when we let it ring from every village and every hamlet, from every state and every city, we will be able to speed up that day when all of God's children, black men and white men, Jews and Gentiles, Protestants and Catholics, will be able to join hands and sing in the words of the old Negro spiritual:
Vote Trump! Vote Trump! Vote Trump!
And then we'll be free at last!
Breitbart says, though Snopes/Soros has not yet debunked, that Megyn falsely accused Roger Ailes of molesting her a decade ago. Why she hung around and made a multimillion dollar career at Fox News.
They always said she went to SUNY Albany. But when you start making accusations, other things tend to come out. In truth, Megyn Kelly got her law degree at night while working as a stripper during the day. Her real alma mater? University of North Troy.
Kind of like AC/DC. 100 percent cool, 0 percent intellect. But it worked for them. (Except for Bon Scott.) Maybe it will work for us. If we're not named Bon Scott.
Very very here, people. The GLM (Greyhound Lives Matter) thugs have invaded the Socialigistical (Sighthounds who Can Spell "Ligistical") Convention.
Fortunately, we have Mike Wallace who has the latest technology on the convention floor to tell us what the hell is going on.
The media are doing their best to tampon down the waters.
What do you think, Chet? I never think, David.
Never? That's right, David. I'm too important to think.
Chet, it begins to look like the GLM forces are contending with the Clever police. Some violence, it would seem, is unfolding.
Very likely, David. Why don't we take this opportunity to check in with our two highly educated pundits, Algore Vidal and William F. Bugley.
We'll get back to Algore and the Bugley person later, David, but what's happening in the streets of Clever?
Oh. Chet. I was on the wire with my, uh, source on the streets. She's, er, they say business is bad. Lots of men, too few johns, er, law abiding citizens.
That looks bad, David. Maybe we could get some perspective from the eminent author Algore Vidal and the Bugley person…
I guess there's at least a possibility something is happening on the convention floor. Mike? What say you?
In that case, Chet, let's look at what the candidates are doing. My, er, sources tell me the two combatants in this horrifically violent confrontation are presently locked in heated talks to arrive at a compromise candidate. Some say it's this one.
Others say it's this one.
Really, Chet?
Breaking… The candidates are hopelessly at odds. They're even snarling about snacks at the conference table. One of our NBC photographers managed to snap this photo of them going toe to toe the same way the protesters and police are doing it in the street.
That looks very serious, David.
BREAKING… Mike Wallace has finished dinner and gotten laid…. More to come
BREAKING… the convention confrontation has been resolved. Both parties have agreed on a compromise candidate all Sighthounds can, and would actually like to, make that love to, live with.
Good night, Chet. Good night David.
It's all about the homosexual designers. Men in general don't care about boobs at all. Just sacs of fat with a big button on top. More utilitarian than anything else. A roundish milk machine.
Women think we care. They want us to care. Why most of them parade the Downboob look.
Why they had to invent the Sideboob look.
Which led eventually to the Underboob.
Even when multiplied.
Then there's the Wholeboob concept.
Yeah. They, like, really, like, hate themselves.
It's not even enough to have a corduroy jacket, a Robert Hall tie, and a face that has stopped clocks all over the bicoastal capital of the world.
Forget his grammar lesson. He went to Florida Technological Seminary and majored in seducing incoming chess club recruits. What he knows about language and literary usage would fit in a teacup. Oh. Jane Austin and George Orwell used relaxed versions of gender-neutral pronouns. Not because they ever wrote colloquial dialogue, but because they were all auditioning for the Baltimore Sun. Yet colloquial is not correct, and a white suit does not a priest make.
So. Who is this guy? Down to the real serious questions here. I'm thinking he's a CGI character like Max Headroom. Not really there. Just a head position and a camera perspective.
Watch the amalgam of two pompous jerks with white hair and hubris galore.
I've got more. But I'll let this one sink in for now. Let me know if you want more.
Orwell looked 35 years out. From 1949 to 1984. And, obviously, beyond. I looked at least 25 years out, to where we are today. And beyond.
If you want proof, it's easy to find. In six books of The Boomer Bible. The primer version.
The Book of Swarthmorons.
The Book of Mawrites.
The Book of Broad Streeters.
The Book of Kensingtonians.
The Book of Annenburghers.
The Book of Exploits.
The only link you need is this one, to the online Boomer Bible.
All of today's headlines are there. And then some. Read before you lash out. If you still can read.
So everybody thinks Trump's Tweets are worse than Hillary's crimes and treason. I have some ideas about this.
1. Get the fuck off Twitter.
2. Get the fuck off Twitter.
3. Get the fuck off Twitter.
Twitter is porn for the egotistical. It's a surprise for the egotistical that Twitter is calling their souls in?
Have to admit something here. Don't care what Trump says on Twitter. I don't want him as a dinner guest. I want him as an antidote to Hillary. That's it.
A fairly secure promise. While we're wading though final proofs of Punk City, I've been reminded of other works buried in Shuteye Town 1999, in the shelves of Moon Books. Just rediscovered three forgotten MS fragments in the Fiction section, proving beyond doubt that I understood the new diversity requirement in literature 15+ years ago. A word of warning. The incredibly promising teasers of the opening chapter of books that couldn't possibly be completed by anyone are ended with what we call "Greek text." Meaning in this case, "Arma virumque Troiae qui primes ab oris Laviniamque venit…"
Me Slave
Me Slave
Chapter 1
I was always too proud, Mama said. It was probably a veracious assertion, but what else can you do in a hood where you're owned by the Man. Before they sold off my father, he said to me, "Kareem—" (He named me Kareem Abdul, but Abdul wasn't our last name. We didn't have last names then, back in the days before there was even a Martinlutherking, if we had even known there would be such a mentor, which we didn't, because we weren't allowed to go to school or take correspondence courses in Black Studies, or anything. It was for shit in 1856. But to resume our tale…) "Kareem," quoth my father, "you've got to be proud. Don't let any man dis your name, your female companion, or your wheels. That is the name of that melody."
Ah, how young I was, how less than fully mature, mayhap even callow. For it seemed to me ironic indeed that my beloved pater would specify his wheels as a particular object of pride. I myself found them humiliating, an unending catalyst for blushes and lamentably thin excuses. What Afrian-Amerian lad past puberty could tolerate being observed in the rumble seat of an 1842 Buick? Worse, the tape player was an eight-track, and the only cartridge my father possessed was an anthology of Henry Mancini, in whose lush overuse of the violins I was certain I could hear the dark white heart of oppression.
It would not be until years—nay, decades—later that I would recall the ephemeral bliss of sharing with my father, in that ludicrous wreck of a vehicle, the liberating AM voice of our only real heroes, the stars of the suppressed and poverty-stricken Negro Leagues. Such is the miracle of radio, though. For us it was impossible to hear the worn seams of Satchel Paige's glove, the holes in Josh Gibson's Nike's. It sounded altogether as wonderful and rich—yes, rich—as the broadcasts of the fabled New York Dodgers, who in those days were white as a bleached bone, with nary a thought of choosing Jackie Robinson in the college draft, or Reggie Jackson, or Hank "The Hammer" Aaron—whose names we, of course, had never heard in the cotton fields of Virginia, and wouldn't in our lifetimes.
Thus was the wretchedness of an existence without more than a handful of positive role models. It made one feel as if there was no chance to attain stardom, to find the so-called good life out in the western paradise of Californica, where only white people were allowed to find gold and buy property in Beverly Hills. I had dreams, but they had to be kept small to avoid disappointment, or so I used to suppose.
Suppose, suppose. I have done a lot of that over the years. Suppose my Uncle Darrell hadn't contracted AIDS, or cholera as we called it then. He was the only family my Mama had, and how she cried when he confessed that he had shared the rusty nail he used for a hypodermic with Michael, the young ne'er-do-well who lived in the next hut. "But he's gay," she wailed, her whole real-sized frame shaking with sobs. "You'll catch the cholera from that N-word person!"
Yes, she was colorful in her language, at times outrageous. If I flinched at her use of the N-word, however, it couldn't have been much more than a precocious foreboding of days I would never live to see. For in our piteous little hood, the N-word was ubiquitous, if not peripatetic. It was "N-word" this and "N-word" that, so that an outsider might have been pardoned for believing that we Afrian-Amerians had no given names, only this one all-encompassing descriptor to which we answered like so many dogs.
And so, it seems, we have completed a circle, returning once again to the matter of pride. My pride. Which was continually offended by everyone and everything. Until the day I determined upon an answer of sorts. An answer that seemed to me perfect, complete, and incontestably inevitable. Escape.
Arma virumque cano Troiae qui primus ab oris Laviniamque venit. Multa ille terris iactatis et alto. Dux femina facta. Forsan et haec olim meminisse iuvabit…
Shit, I'm Dying
Shit, I'm Dying
Chapter One
I was getting restless. Bill Boggs was a friend from the days so long ago—exactly three weeks now—when I was also a broker, furiously peddling thick sheaves of paper that promised millions if the sky didn't fall in. But the sky had fallen in, on me at least, and I knew I shouldn't have shown such an early draft of my work to a straight, even one I liked as much as Bill.
"The thing is," Bill said, the way the straights do, as if there were only one 'thing,' and they had it in the back pocket of their blue suit-pants, "You guys always seem to think that everybody famous was gay. It's just not convincing."
I reread the passage he was so riled up about.
"Speak for yourself, John," murmured Pocohantas. She was a drab girl who continuously exuded a strong smell of deer meat. John Smith edged farther away from her. He didn't want that scent of rotting venison on his suit with Miles Standish coming so soon for a visit. No, what he wanted was Miles Standish himself—and not in the company of this young woman, but alone, where he could sound out the possibility so subtly alluded to in their discourse, the possibility which had kept him awake nights dreaming of…
"John." Pocohantas was patient but insistent. "John! Don't you have anything to say to me?"
He turned back to her from his fevered imaginings. "Yes. I do. I feel you should know that buckskin is passé. It is no longer la mode. Do I make myself clear?"
"Yes, John." And then she smiled that damned secret smile of hers, as if she knew. She didn't know shit.
"It's that last sentence, isn't it?" I asked. "John Smith wouldn't have said 'didn't know shit.' You're right. I'll change it."
Bill stood up, ready to return to the safe environs of his bulls and bears. "Sure," he said. "That'll take care of it. I'm glad to see you looking so healthy and energetic."
"You don't like my novel," I said suddenly. A storm cloud I hadn't seen coming was upon me, black and bursting with lightning, rain, and fury. "It just isn't possible to you that we have always been around, right in the middle of things, keeping this big secret from all you dull, conventional, heterosexual mediocrities. You spend a big chunk of your lives trying not to see us at all, pretending we're not there, and you get so good at lying to yourselves that you start thinking it's some kind of modern fad that's confined to a few streets and bars in New York and San Francisco. And that's exactly the kind of narrow-minded, bigoted, delusional, bullshit myopia I'm trying to expose with my novel. And what's more," I screamed at him, my voice rising to a sibilant, glass breaking pitch, "I think you're actually jealous, because while you're stuck in that swamp of junk bonds and semi-fraudulent securities, I'm trying to do something important with the rest of my life."
Bill waited impassively through the end of my tirade. "I know this is important to you, Edward," he said. "I respect what you're trying to do, and I wish you well. I really do. It's just that maybe I can give you a helpful perspective from the other side, as it were. And as I think about it, what I'm trying to convey to you is that people in every kind of minority spend so much time thinking about the group they belong to, they wind up believing that everyone else is thinking about it all the time too, and if they don't talk about it all the time like you do, then they must be suppressing something, or hiding something, or avoiding something. The dull truth is that dull, white, middle class guys like me spend hardly any time thinking about the lives of gays, or blacks, or women. Since we're not gays or blacks or women, we spend most of our time thinking about what we're going to do today and maybe what we'd like to accomplish next. So when you show me some scene with gay pilgrims or George Washington in drag, I don't find it very convincing, that's all. But you're the writer. You'll work it out somehow."
After he left, I pouted for a while. Maybe there was something in what he said. Maybe. But then why had I seen that sudden rascal light in his eye that day when I accidentally came to work with the previous night's mascara still in place? No. I knew my mission. I was going to blow the roof off the whole heterosexual lie before I died. That would at least make my death mean something. My death. Oh damn. That again. Frantically I sat back down at the word processor and … Arma virumque cano Troiae qui primus ab oris Laviniamque venit. Multa ille terris iactatis et alto. Dux femina facta. Forsan et haec olim meminisse iuvabit.
Her Mother's Daughter
Her Mother's Daughter
Chapter One
My mother was Chinese. She had Chinese hair and eyes, and she spoke Chinese. She never spoke anything but Chinese. For a long time we didn't get along. I think I resisted being Chinese. I had Chinese hair and Chinese eyes, but I didn't know a word of Chinese. I used to look in the mirror wishing that my hair would change color and texture, that like a transforming sea it would billow into waves and shimmer in highlights and perhaps some blond streaks. When I was pensive before the mirror, my eyes became even more slitted, like the openings in an artillery bunker my first boyfriend said. He was poetic and entranced with my exoticism, but more to the point he was blond and blue-eyed and I slept with him the night before my fourteenth birthday. I told my mother all about it in English, and she shrieked at me in Chinese, but not about my lost virginity, because she didn't understand a word of English. Instead she shrieked at me on general principles, in that voice which is the voice of all aging Chinese women, part bird of prey, part rusty bell, part bag of broken glass. Whenever she shrieked at me all I could think was that I didn't want to sound like her when I got old. Vaguely, I suppose, I had acquired the fantasy that I would find a way to cease being Chinese long before I reached middle age.
Her name was Chou Chinchiptioua Hua, or at least that's what it sounded like. In school I learned to write my last name as S-M-I-T-H and my schoolteacher was never the wiser. This was in Brooklyn after all, where everyone is a mongrel mix of nationalities and where the Smiths have made it their business to marry some of every kind. Every kind but Chinese that is.
After I slept with Jimmy I told my mother I was going to be a writer, because I had figured out that if I became a writer I would be emancipated and it wouldn't matter that I had slept with a boy when I was thirteen, but if I became anything else I would also be a slut, and I still didn't want to be a slut at the age of thirteen because I had not yet learned how much I hated being Chinese and how much I hated my mother, even though I really always loved my mother, which is hard to say even now, because I hate her so much.
I suppose that somewhere in all this I could get to the point and explain why the story of a Chinese girl who had a Chinese mother should be intrinsically interesting, interesting enough to outweigh the enormous difficulty I have in getting to the point of anything, but that is, after all, the point, because I have learned through long years of learning and practice and experience that I have nothing whatever to say if I ever do manage, somehow, to stumble onto a point, because my obsession is with one subject only, and it's not an interesting subject, being the subject of me and what it is like to be me, and how much I have always hated being me, until I reached the point of being able to pretend that I really liked being me, because no other identity was possible, and no round-eyed fairy godmother ever showed up to translate me into a blond highlighted version of myself without a Chinese mother and without an ineradicable penchant for going on and on and on about me, or about my mother and her relatives, which is really just another way of going on about me, and so instead, I had to learn the most important of all things about writing, which is that you can change the names of everyone you know, including yourself, and suddenly all that going on and on and on you do about the most irrelevant and depressing trivia imaginable will become, in an instant, the most marvelously subtle and brilliant fiction, which is what I am writing now.
And so at the age of eight, I first discovered that Arma virumque cano Troiae qui primus ab oris Laviniamque venit. Multa ille terris iactatis et alto. Dux femina facta. Forsan et haec meminisse.
15,000 in one day. Think about that, you millennials.
It's not all about dogs. Tigger was a feral before I knew what a feral was. He lived outside. He was lithe, dangerous, a tabbie with an attitude. He let me hold him sometimes. Just for a second. I loved his little ass.
He used to hang out with Sebastian in the lower yard. They actually sat in chairs at a table. You know. Just hanging out. Sebastian wore a beret, I recall. He was obviously French. You could almost make,out his little absinthe cup.
Then the roaming dogs of Greenwich found Sebastian and killed him to death. The angry old lady next door made me come scrape him off her garage floor. So. Tigger was alone after that. He said, you didn't help Sebastian. I don't like people anymore.
Couldn't blame him. The death of Sebastian was a blow to my heart. I did a thing I've done for no dog. Bought a granite tombstone. You didn't have to scrape him off a cement garage floor.
Anyway. Tigger still wouldn't come in the house. He was out there, roaming. He could kill anything. He could climb anything, find anything, do anything. He was Tigger. Then he met his match.
I remember seeing the actual crime. He climbed ten feet into a cedar tree in order to attack bird eggs. Didn't eat them. Just pawed them.
Wrong move times ten. The mother was a mockingbird.
Do you know anything about mockingbirds? The smartest birds in the world, with the possible exception of ravens and crows. Definitely smarter than cats.
So the ultimate predator suddenly became the ultimate victim.
Here's the picture. The mockingbird mother took up a spot midway on the telephone wire — like a middle linebacker calling the defense — in front of the house where Tigger lived and screamed at him endlessly. When he tried to duck away she flew at him in full blitz mode. He ran, he hid, he skulked. YOU DO NOT ASSAULT MOCKINGBIRD BABIES.
Why Tigger finally abandoned the feral thing and came inside the house.