Some call you the Breeze. Others just call you a blowhard.

Last we heard at Facebook, Bri was irate that I cut off his latest atheist oration at Deerhound Diary. Based on the moronic argument that absolutely everyone was sick of the repetition, the sanctimoniousness, and the presumption.
Of course, he conveniently overlooks the fact that I gave him the last word at the ten-year blog called Instapunk. Worse, he waited eight months after I had moved on to Deerhound Diary to stab me in the back with what he called a 'Double Fisk.' Screaming himself blue in the face in the void. What a man. Eight months to cook up one more ignorant, incoherent rant. If someone screams on an abandoned Internet blog, does it make any sound?
Sorry. He's a coward, a sneak, and a creep. Even if he looks a lot like a sorta bloated and more dissipated Leonardo Di Caprio.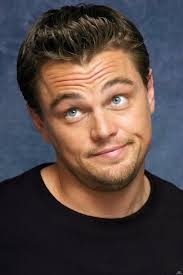 Nevertheless a great and symbolic romantic interest on the Titanic.