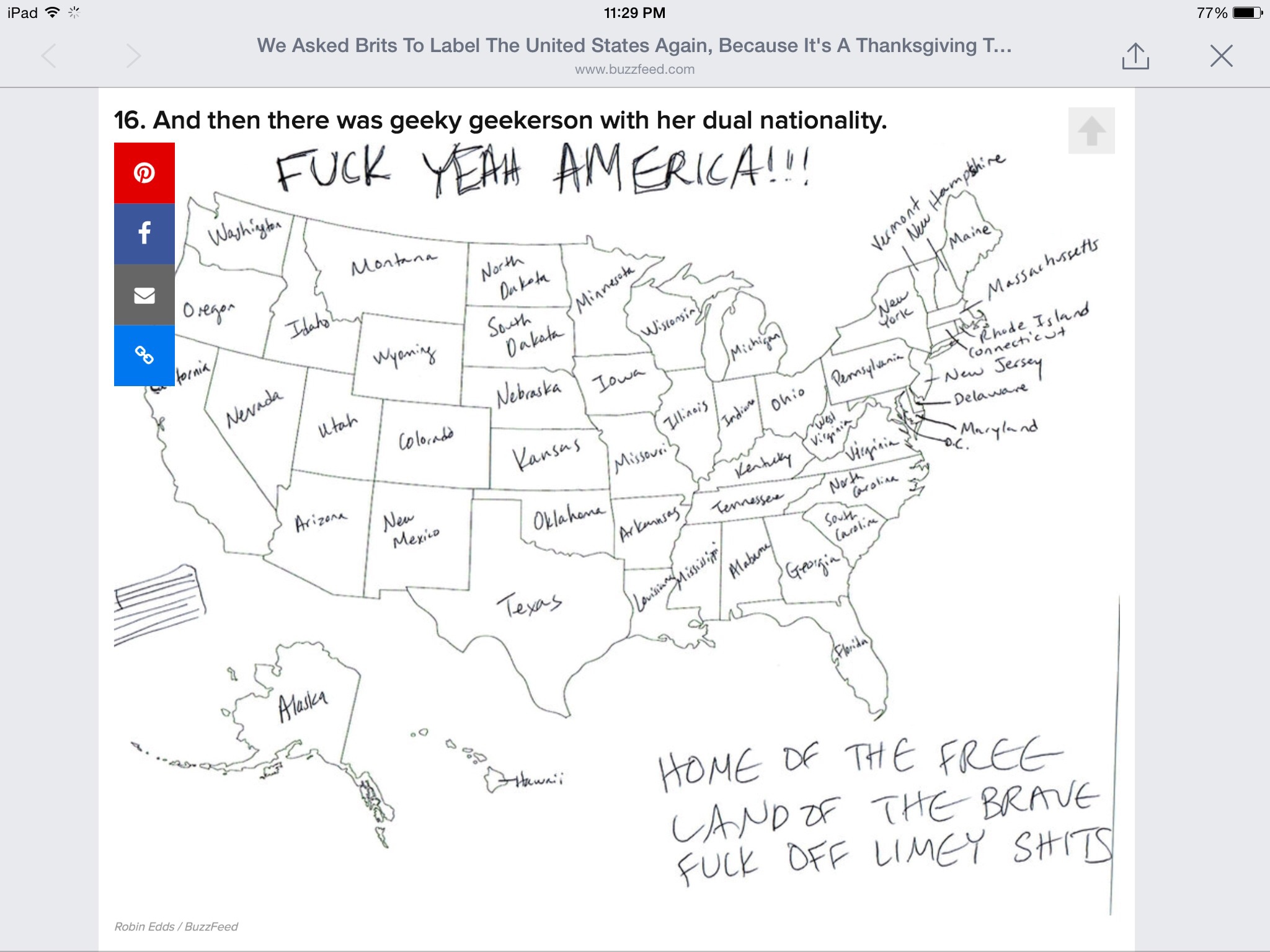 Thanks to all my shiny new friends at Facebook I have something funny to share with the two of you who are still reading me here. (If you click on the maps, they'll get way bloody bigger.)
It's an annual Brit competition to fill in the names of the states in the map of the U.S.A. Here's at least 20 minutes of guffawing.
The best one (not really, but a taste anyway)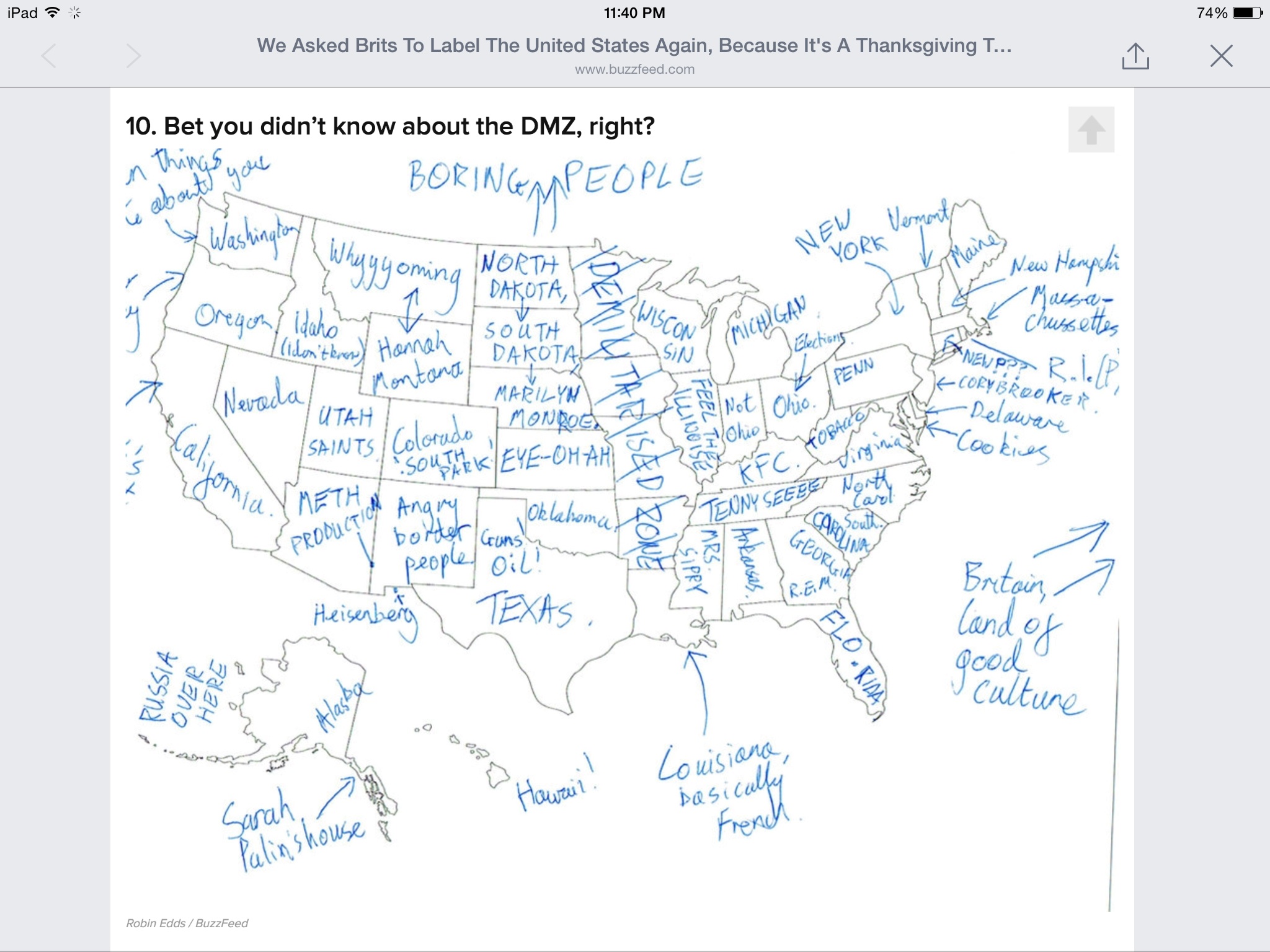 Problem is, I've a sneaking suspicion that even these careless but deadly wits know the right answers better than your own kids. Tell me (or better, show me) how wrong I am. Or show me YOU know better.