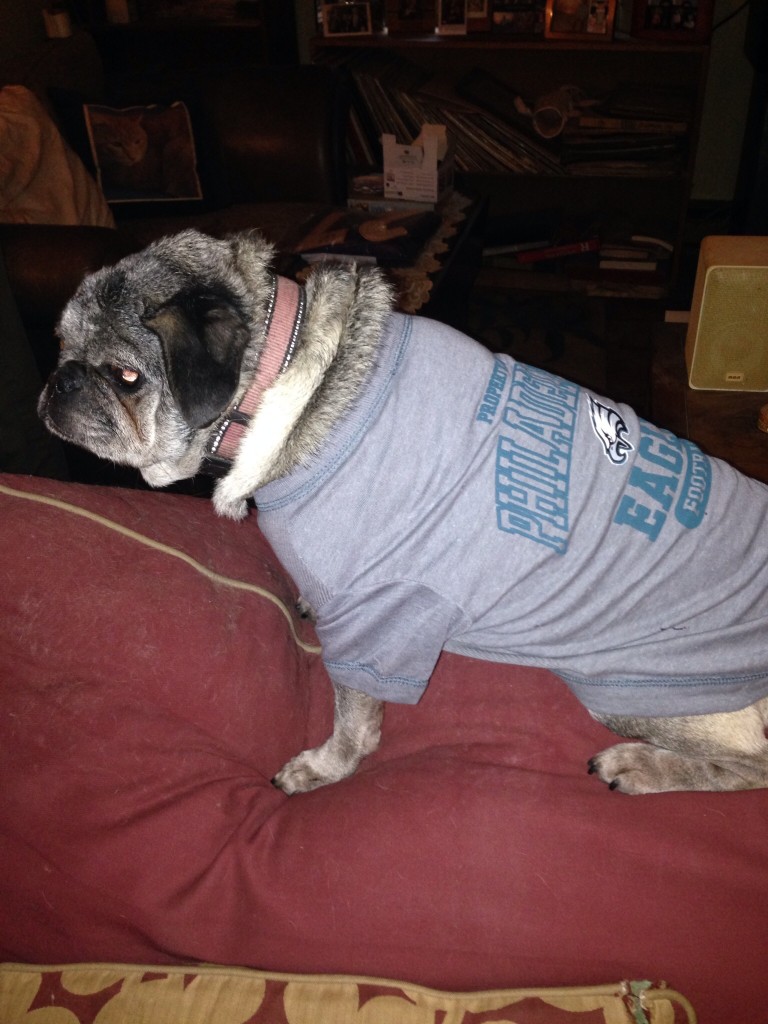 Eloise is getting old.
We have our own problems. I've been working on a post about the Mandelbrot set. My wife has a degree in mathematics and even she doesn't like my Mandelbrot argument. Which I will inflict on you later.
People who are supposed to care about you mostly don't really. Past couple of years, our extended family has been through cancer, broken limbs, and abdominal surgery. We care about each other obviously. But when electronic connections break, do not expect to hear questions about how anyone is doing. In the social network universe, it's all about you, not your putative friends.
But that doesn't apply here. I've been absent for a while. We have a sick cat. Izzie the Bengal who used to be robust at seven and a half pounds is now under four.
Like the country as a whole, our little world is in a perfect storm. As you saw above, our pug is gray and getting dimmer. Molly the greyhound is still beautiful but chronologically as old as greyhounds ever seem to get.
My old pal Mickey is on borrowed time. He was always the handsomest. Now he's just hanging on. (My wife's going to kill me for this post but I'm making a point…)
My wife coughs half the night. I'm so feeble I don't visit either of my motorcycles. Without his mother, Raebert is helpless. Our orange cat is hooked into the midnight Feline UPC, where he is so far an evident star, even though he comes home limping and bloodied. I give him six months.
So who will be left? The girl you've never heard of here. The third feral. Her name is Cassie. She lives in the garage. She won't come in the house.
When they come and scoop us all out of here at the end, the last one standing will be Cassie. The wild one who never knuckled under.
Why you should all watch a movie called Samuel Bleak.
Maybe I'm the last feral. Ask Lake.