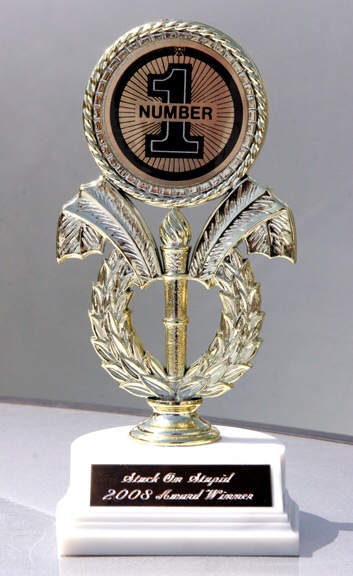 Trophies for showing up. Terrific idea! Love our kids.

The title comes from my wife, who urged this fortune cookie on me this afternoon. Of course you can give up. I do it all the time.
Why am I giving up this time?
1. The world is going to hell in a hand basket.
2. The reason the world is going to hell in a hand basket is Obama.
3. The U.S. Electorate voted this incompetent idiot into office twice.
4. His margin of victory is two demographics without any capacity to change their minds based on anything but fact-free emotion.
5. The young people who are supposed to represent the hope of the future are either gullible fanatics inducted into some monotonic cause or retro Babbits who want a title on the door, regardless of whether the door is locked or on fire.
So. For now I give up. Congratulations, Brizoni. You've succeeded in torpedoing my earthly faith at least. The death of Christianity looks like a mighty positive development. Congratulations, Joshua Babbitt. You're right. Life is really only about you. Tony prep school kids demand your attention first and foremost. Don't worry. You'll both get your trophies.
But my wife will be home soon. No doubt the hope generator will be restarted soon.