Last night, my wife had to go to bed halfway through Megyn Kelly's show. "Why does it have to be so interesting?" she asked. I didn't have an answer for her. All I know is that the Kelly File is the show I now rely on to keep me up to date at a time when I can't stand to read or watch other news sources without throwing up. She's become my crib sheet.
Interestingly, though, she's also having an impact on the shows before and after hers. O'Reilly is in reactionary mode, reverting to a kind of New Deal archaism that seems actually proud of its out of touchness, as if anyone under the age of 70 need not tune in. He'll be gone in a year or so is my prediction.
Hannity, on the other hand, is upping his game. I'd written him off long ago. After he jettisoned Colmes, he seemed merely self indulgent, tossing that stupid football around and loading up his "panels" with dim bulb Imus sidekicks and country singers who fancy themselves pundits.
But if you don't turn off the TV immediately after Megyn does her final sign off, Hannity shows up right away. What happened last night. (Sorry, honey.) And, yeah, it's happened a couple of times lately. He's actually getting better.
For one thing, he's not afraid to schedule Mark Levin, once dubbed "The Great One" by Rush Limbaugh before he became a Limbaugh competitor and therefore a conservative nonperson. Just seeing Mark Levin and that intense angry stare of his reignites the fire in my belly and sends me back to the barricades with all weapons loaded.
There's also my new favorite female warrior, Deneen Borelli. I can't prove it, but I'm convinced she's a Hannity discovery. Good on him. What a woman. Smart, cool, unflappable, and beautiful. My favorite candidate to replace the O'Reilly dinosaur when he retires to his estate in Jurassic, Long Island.
Also my Number One reason for staying up after Megyn to watch Hannity. She might show up.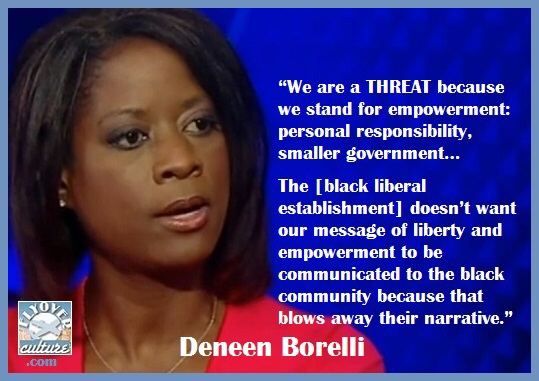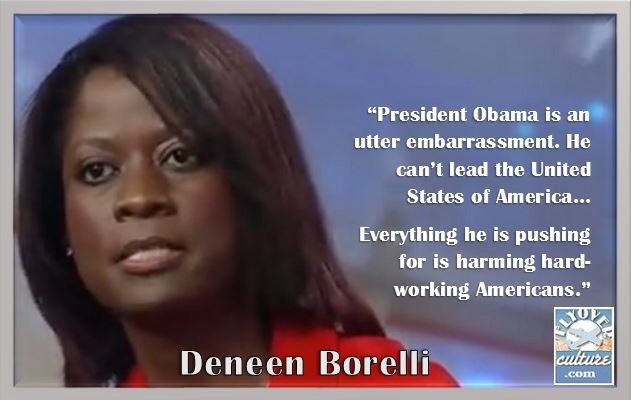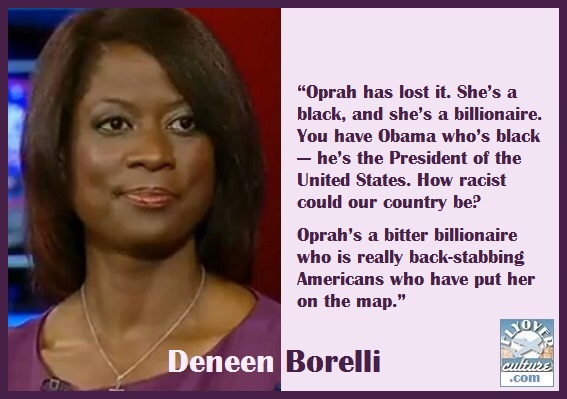 If she's still fighting, we can do no less. Last night, she appeared to respond to a video clip in which an NAACP spokeswoman viciously attacked her as a traitor to her race and the cause of Civil Rights. She never raised her voice. She's Shane. Stoic but fast, fast with a gun.
Thank you, Sean. The signal strength of a great executive is not being afraid to surround yourself with people who are smarter than you. You are passing that test big time.