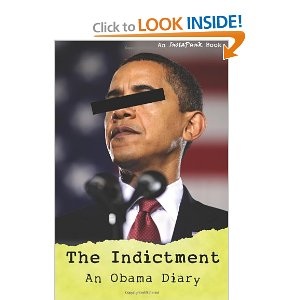 Everything I've said is already on record. I post the cover of the Instapunk book because it had everything right the soonest and you could send it to your friends.
There are new books. Buy these three as they become available.
The heavyweight of the bunch is attorney Andrew McCarthy's explanation of impeachment issues.
Faithless Execution: Building the Political Case for Obama's Impeachment.
The second is by Breitbart's new top gun, Ben Shapiro.

The People Vs. Barack Obama: The Criminal Case Against the Obama Administration.
The third is by John Fund and Hans Spakovsky.
Obama's Enforcer: Eric Holder's Justice Department.
Be mad at me all you want. Read these books.